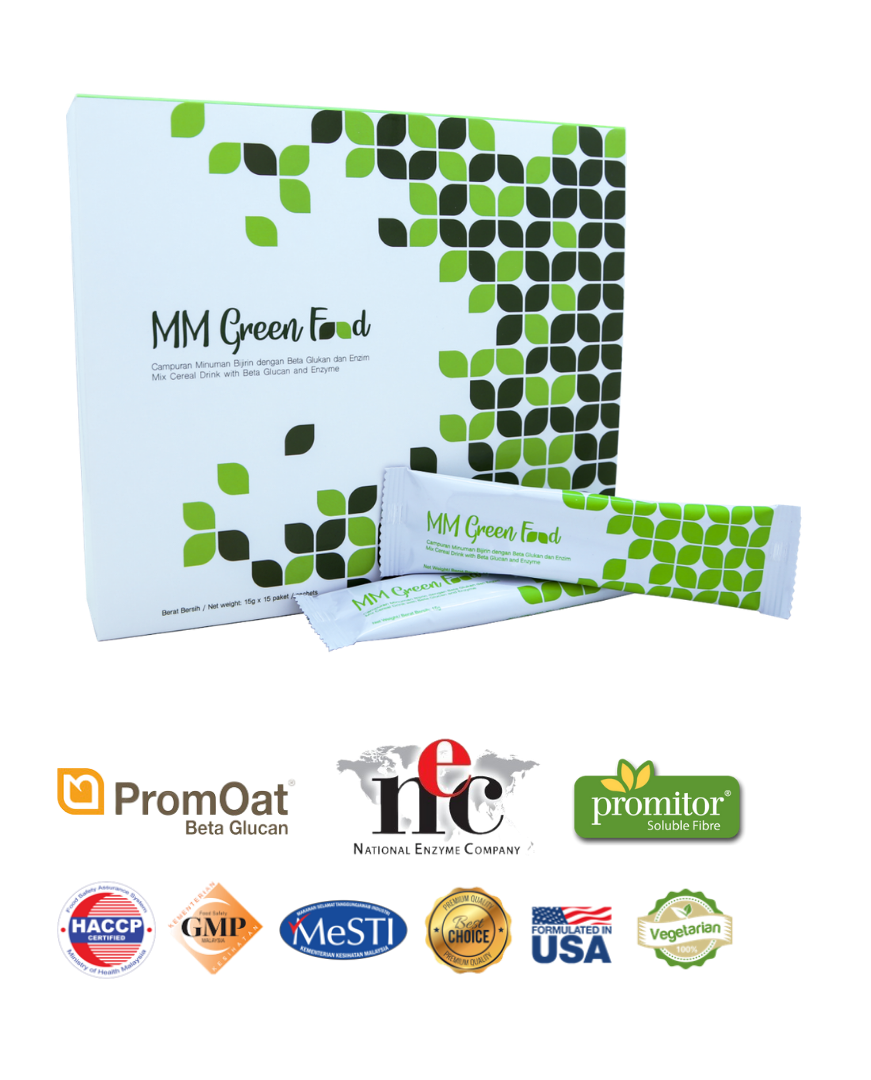 MM GREEN FOOD
净体素
产品介绍
膳食纤维是人体不可缺少的重要营养素之一。根据世界卫生组织的膳食指南,每人每天的摄取量必需在25克至35克之间。日常饮食中应摄取足够的水溶性和非水溶性纤维,以协助促进人体肠胃蠕动,并帮助加强消化系统健康。净体素集合了水溶性和非水溶性纤维。

主要成分
β-葡聚糖、可溶性玉米纤维、洋车前子、糙米、淀粉酵素、蛋白酵素、果胶酵素、蔗糖转化酵素、奶蓟、螺旋藻、蒲公英、番茄、甘草根、绿茶、叶绿素、柠檬和甜菊

Product Description
Dietary fiber is one of the essential nutrients for the human body. According to the dietary guidelines of the World Health Organization, the recommended daily fiber intake should be 25 to 35 grams. Our daily diet should consume sufficient water-soluble and water-insoluble fibers, which may help to promote gastrointestinal motility and strengthen our digestive function. MM Green Food consisting of both water-soluble and water-insoluble fibers.

Main Ingredients
β-glucan, Corn Soluble Fiber, Psyllium Husk, Brown Rice, Amylase, Protease, Pectinase, Sucrase, Milk Thistle, Spirulina, Dandelion, Tomato, Licorice Root, Green Tea, Chlorophyll, Lemon and Stevia.