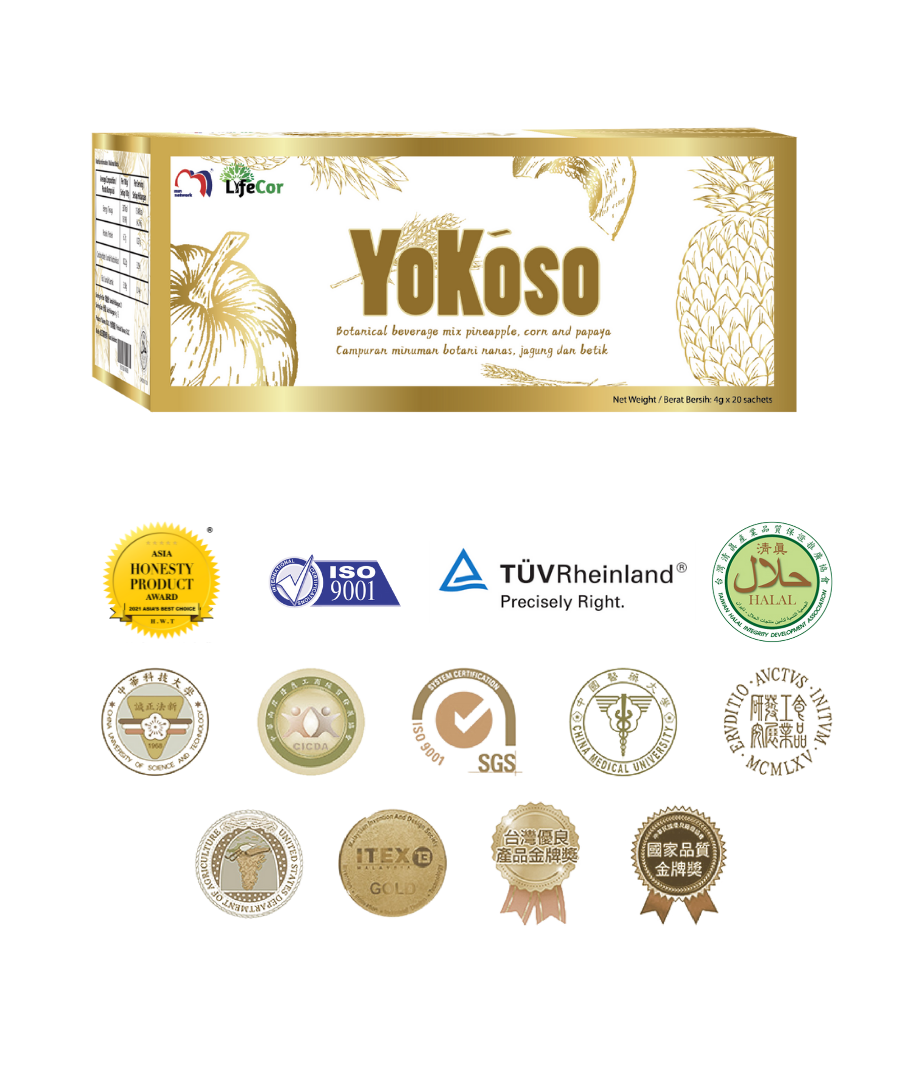 YOKōso
活力复合酵素
COMPLEX ENZYME
产品介绍
依科学比例凤梨酵素搭配高纤蔬果,经由植菌与培养期,全天然萃炼出丰富和高能量的多醣体及抗氧化酵素,更涵养出生长因子、聚合多元胜肽化合物等植物性复合高能量酵素。

主要成分
聚合多元胜肽化合物、生长因子、超氧歧化酵素(SOD)、钙、纤维素、酵素及其他营养。低钠、不含类固醇。素食配方,让身体新陈代谢反应更佳。

Product Description
By combining pineapple enzymes with high-fibre fruits and vegetables, and inoculating them over an incubation period, we have developed, by natural means, a rich and high-energy polysaccharide and antioxidant enzyme, containing growth factors (EGF) and polypeptides.

Main Ingredients
Polypeptides, growth factors, superoxide dismutase enzymes (SOD-Like), calcium, cellulose, enzymes, and other nutrients. It is low in sodium, and does not contain steroids. It is a vegetarian formula which will improve the body's metabolic reactions.